Daxin co-organizes the financial sub-forum of the 2021 World Artificial Intelligence Conference
Read
Author: admin
Artificial intelligence is a product of digitalization, which not only accelerates the digital transformation of cities, but also leads the development direction of the accounting industry. Recently, the financial sub-forum of the 2021 World Artificial Intelligence Conference "AI Empowers Finance and Creates an Era of Financial Intelligence" was successfully held at the Shanghai World Expo Center.
The forum is hosted by the Institute of Chartered Accountants in England and Wales (ICAEW) and co-organized by Daxin China. Li Zongyi, general manager of Daxin China Northwest Business Headquarters, attended the forum and shared his views.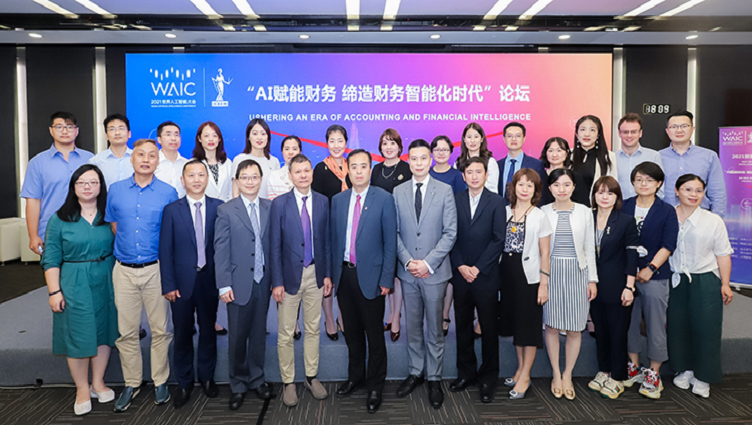 Mr. Li Zongyi (sixth from left), general manager of Daxin China Northwest Business Headquarters, and related personnel
In the era of technological innovation, adapting to the wave of development is the key. As the general trend of future technological development, how to use artificial intelligence to drive industry innovation and development has become a hot spot. British Consul General Chris Wood in Shanghai, James Lambert, Director of Asian Economic Consulting of Oxford Economics, Zhang Wenyu, Dean of Artificial Intelligence Research Institute of Zhejiang University of Finance and Economics, Liu Fengwei, professor of Shanghai National Accounting Institute and other experts gathered together to "AI empowers finance and creates finance With the theme of "Intelligent Era", it discussed the future development trend of the financial industry under the background of artificial intelligence.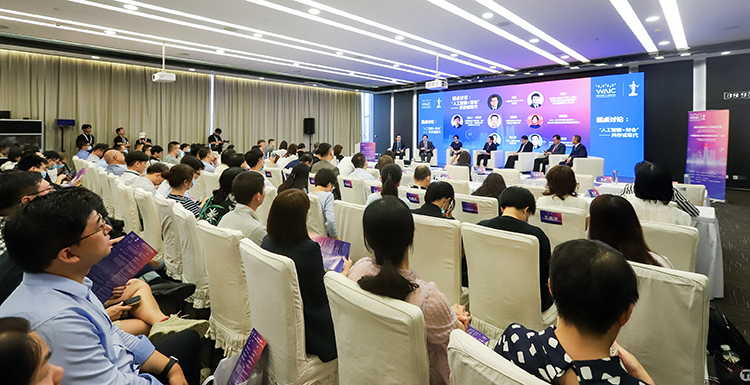 Li Zongyi expressed his views on the forum
In the roundtable forum with the theme of "'Artificial Intelligence + Accounting'-Coexistence or Replacement", Mr. Li Zongyi focused on sharing Daxin's latest Zhizhen audit operating system launched in 2020, and introduced the six core functions of the system and Its turning significance on the road of Daxin information construction. At the same time, he also believes that AI will greatly improve the efficiency and effectiveness of audit operations, but it cannot substitute for CPAs to make professional judgments and effectively communicate with management.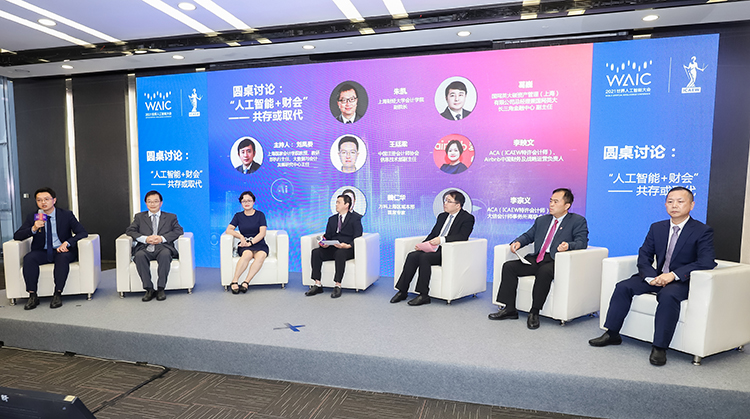 Link >>>>>>
As the world's top international event in the artificial intelligence industry, the World Artificial Intelligence Conference has been successfully held three times since 2018. The theme of this conference is "Smart Connected World, All Wisdom Becomes a City", combined with the construction of people's cities, to showcase the new highlights of urban digital transformation, New trends, new models, new results. The purpose of the World Artificial Intelligence Conference is to build a platform for international cooperation and exchange, bringing together top scientists, entrepreneurs, government officials, experts and scholars, international organizations, investors, start-up teams, etc., to promote global scientific and technological innovation collaboration through online and offline linkages. Help build a world-class industrial cluster of artificial intelligence.