Daxin International officially became an ICAEW globally recognized employer
Read
Edit: admin
Recently, Daxin International has officially become an ICAEW globally recognized training employer. As an approved employer, Daxin International will cooperate with ICAEW in various fields such as talent development and industry exchanges.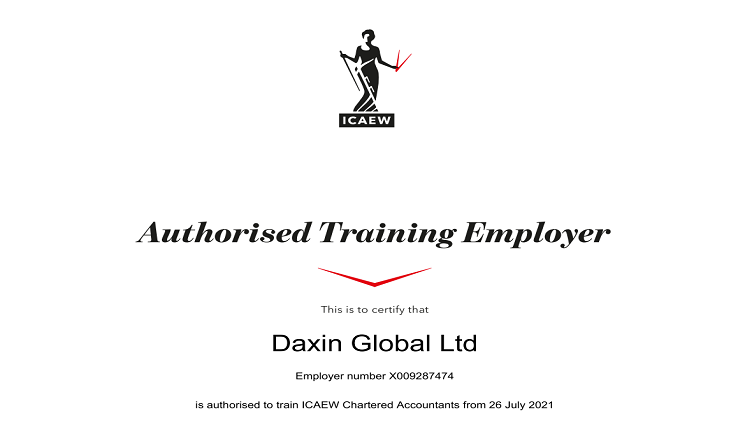 Daxin Global Accounting Network is an international accounting organization headquartered in Beijing, China. Since its establishment, Daxin Global has adhered to international development and the construction of its own brand accounting network of "Daxin Global". In 2018, it won the IAB "Accounting Network Rising Star" award from the world's authoritative accounting ranking organization "International Accounting Bulletin". In the recent 2021 IAB International Accounting Network Organization's Accounting Association ranking, Daxin Global ranked 15th in the world and 2nd in the Asia-Pacific region. In 2021, Daxin Global has 73 offices worldwide, approximately 4,900 employees, and business revenue of 382 million U.S. dollars.
The Institute of Chartered Accountants in England and Wales (ICAEW) was established in 1880 and is headquartered in London, England. It is one of the most authoritative accounting professional organizations in the world. There are more than 186,500 members and students of ICAEW worldwide. ICAEW is also the only international accounting professional body invited to participate in the World Economic Forum in Davos.
ICAEW has mutual recognition of qualifications with 14 professional accountants from different countries and regions around the world, mutual exemption of courses with the Chinese Institute of Certified Public Accountants, and close cooperation with more than 6,000 recognized employers worldwide. Through examinations and assessments, its members are awarded the qualification of "ACA" (Chartered Accountant in England and Wales). ACA is a world-renowned, leading accounting and business qualification. It combines rigorous technology, professional skills development, ethical learning, and the practical application of these skills in real business environments. Having an ACA qualification means that no matter what position you are in, you can create more value for your organization.
Daxin Global and ICAEW jointly stated that in the future development, the two parties will strengthen further in-depth cooperation. It aims to cultivate professional talents who can adapt to the needs of international development, have innovative spirit, practical experience, and abide by professional ethics, so as to provide continuous professional power for the international development of the Daxin brand.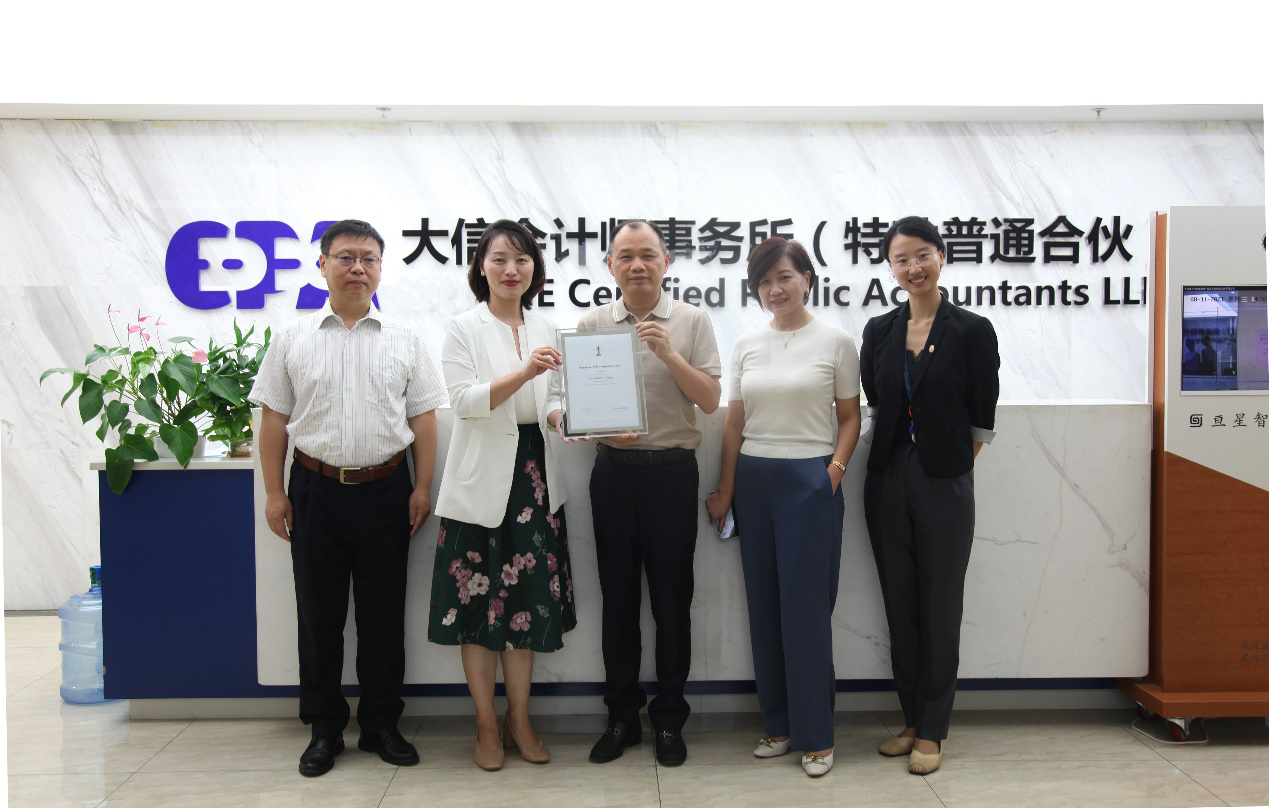 The picture shows Ms. Wang Min, the representative of ICAEW and Chairman Mr. Hu Yonghua, COO Mr. Yue Hong, of Daxin global and related leaders.